TLNSLOPE is a gravity stand platform designed to withstand roof angles up to 32 degrees, providing a stable mounting solution for telecommunication equipment. Its innovative design allows it to compensate for sloping roofs, ensuring a level platform for secure installation. TLNSLOPE provides an easy installation and eliminates the need for roof penetrating fixtures, making it a safe and efficient choice for mounting telecommunication equipment securely over roof ridges.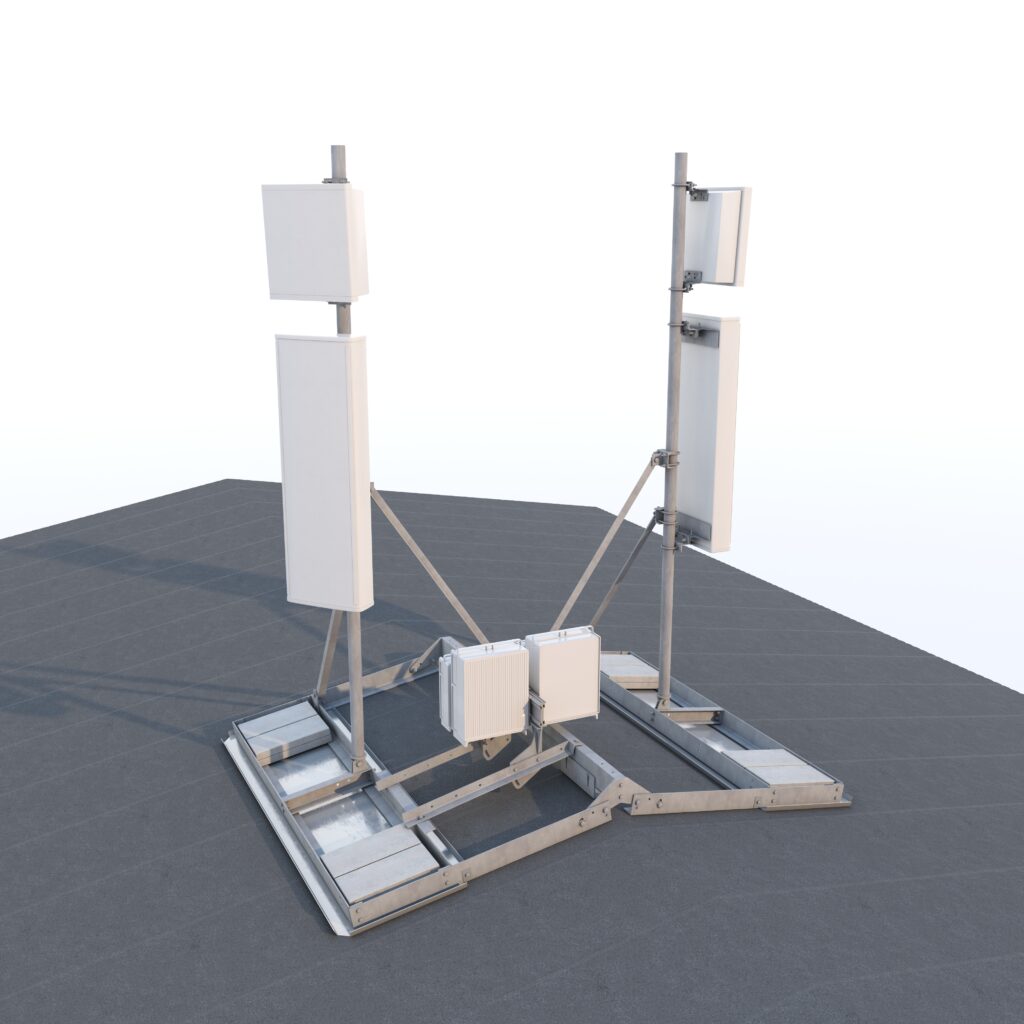 With TLNSLOPE, you have the flexibility to choose from multiple configurations. Allowing for customization based on the number of antennas or remote radio units you need to mount.
Crafted from durable S355 HDG steel, TLNSLOPE guarantees strength and longevity. The hot-dip galvanized coating adds corrosion resistance, ensuring reliable performance even in challenging environments.
Ballast CB500 and RRU-support TLNSLOPE-P10 are sold separately.